Gull Super Mew XX Open Heel
SUPER MEW XX
Maximizing the resilient properties of rubber, the Super Mew is the most powerful strap
fin for scuba diving and skin diving.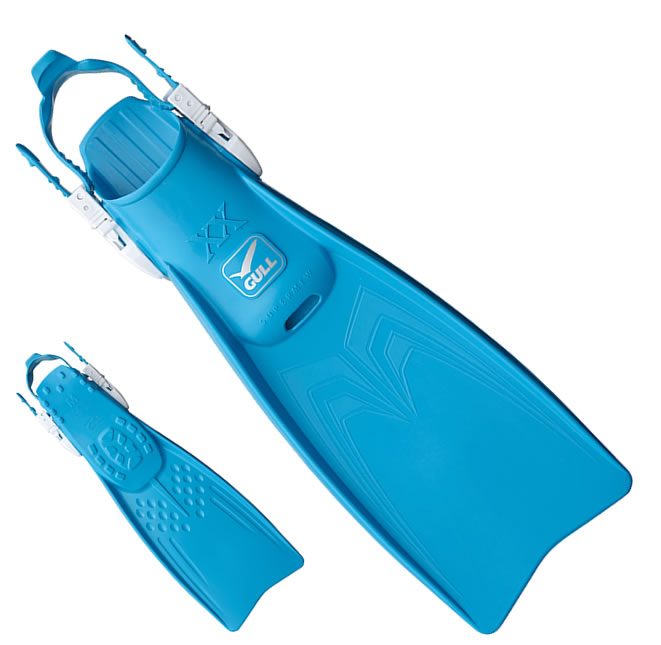 Sense like the footFoot pocket designed
fitting feel&attachment Easiness boot pocket
Catch the waterBlade tip shaped
Fin work and efficiency midle range blace
Greater propulsion hybrid rubber
Strong in a downkick rib shape
Color variations

Size
Size
Weight
Size
a b c d
S
1,015g
540 × 196 × 90 × 85 mm
M
1,127g
560 × 200 × 100 × 90 mm
L
1,245g
580 × 214 × 105 × 95 mm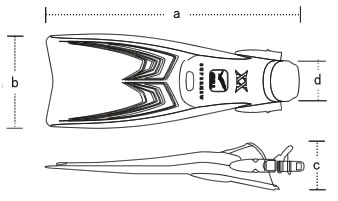 Super Mew XX boot size fitting table
Size
GS boot
FELT SOLE BOOTS
Dry boots by other makers
(World Dive/Mobby Dick)
S
23~24.5cm
–
22~23cm
M
25~26cm
22~24cm
23~25cm
L
26~27cm
25~26cm
25~27cm
*It is also possible to use these fins with soled boots and dry boots.*1 Before purchase, please check with your Gull stockist.
*While we have enlisted the cooperation of Japanese suit makers to check and draw up our own list of items (in the leftmost column) that will fit with Super Mew XX, be aware that if boot inners are worn, the sizing will change; fit also depends on the individual form of your feet: for some people the sizes shown may be too large or too small.
Performance
Sole designed to transmit power to the blade tip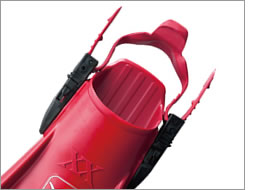 The slightly thicker-than-usual design ensures obedience to your will. Even when you are kicking powerfully, force is efficiently transmitted to the blade tip.
Boot pocket designed to fit as well as full-foot fins and make it easy to get in to and get out of the fins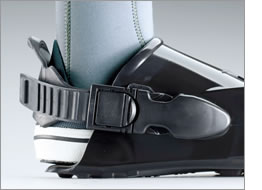 In the boot pocket, along sole and high instep minimize lateral slippage of the toe end of the boots. An even better fit is possible if you pair them with Gull GS boots, which were designed for use with these fins.
Newly designed blade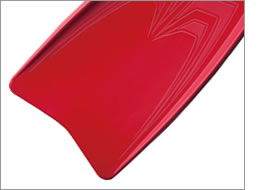 While inheriting the width if the Super Mew, these fins are shorter. You get the same easy maneuverability, and even the same feel, as Super Mew. Naturally, the Gull line is made for horizontal movement but, for times when you need to go straight up, these fins are designed to catch the water.
Hybrid rubber delivers even greater propulsion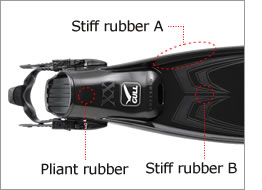 To enable these fins to powerfully, yet smoothly, deliver tenacious propulsive power, different pliant and resilient types of rubber are used for the foot pocket, blade, and ribs.
Ribs designed to firmly catch the water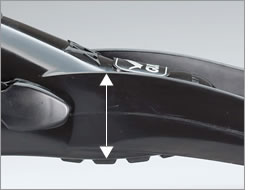 Making the ribs the same height on the top and bottom of the blade has radically improved rebound performance.
Optimized blade-tip line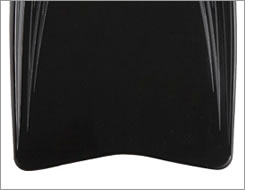 The end of the blade is shaped to allow water to smoothly escape. Because the blade rebounds more quickly, throughout your session, you can efficiently keep on kicking.
Fin bottoms made for ease of use and safety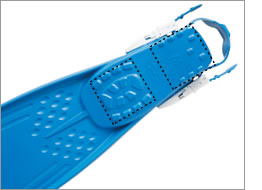 Supergrip system
Complementing the all-over thickening of the sole, grip has been improved with a new tread pattern.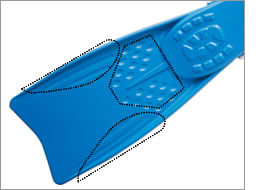 Hyperdimple system
Suppressing turbulence, dimples send more kick power into propulsion

Water-flow smoother system
For more efficient propulsion, water is effectively channeled rearwards rather than to the sides
Please whatsapp to +60192867180 To Check Stock Availability Before Purchase
Do you prefer buy at shopee .
Do visit our shop at shopee .
https://shopee.com.my/coraldiverecreation.
we also have 3 months instalment via pace payment with 0 % interest
please whatsapp to +60192867180 or email to [email protected] for info
Please take note if buyer(s) need more infomation about products / trips / courses , kindly please email to [email protected] or whatsapp to +60192867180 .
for non malaysia address . we will post by DHL / UPS / Fdex / ARAMEX and TNT but buyer(s) need to pay additonal charge for postage .we will post worldwide .more info please email to us .
Customer comments
| Author/Date | Rating | Comment |
| --- | --- | --- |